Benchmark Fabricated Steel
Benchmark Fabricated Steel has been your premium service provider for any and all metal and steel needs since 1971. We offer a tremendous range of services and products for commercial, business and corporation work. Our fully trained team is available for project design, erect drawings, site construction, product procurement and delivery, engineering and consulting and much more.
Learn more
Your Authority on Structural Steel in Indiana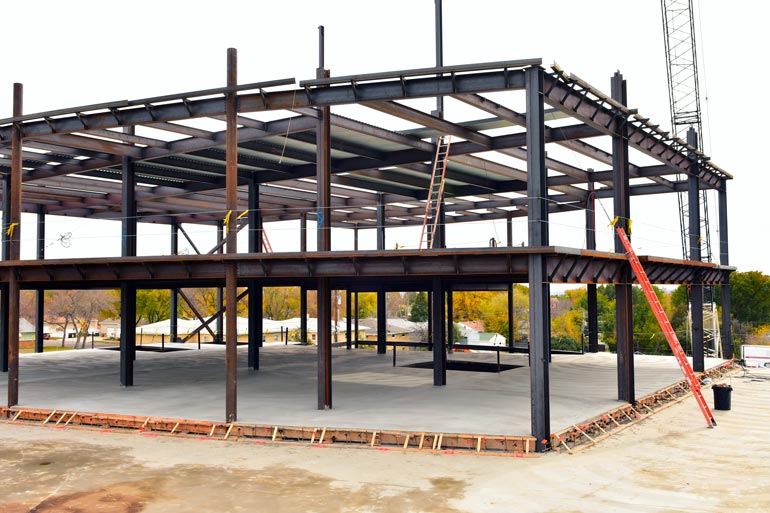 As the premier expert on structural steel construction in Indiana, Benchmark Fabricated Steel has established itself as a partner to developers, general contractors and private customers. From complete design-bid-build services to simple metal fabrication for smaller applications, we illustrate our capacity for excellence in a myriad of ways. We're proud to be the go-to resource for design, manufacturing, erection and steel products, encompassing every phase of your project to ensure the final results exceed even your highest expectations. When you're looking for a steel construction company in Indiana, we're the first and last place you need to call.
What sets us apart as your metalworking experts is more than just our wide breadth of service capabilities—it's the tenured, experienced staff we employ. Everyone on our team has an immersive background in steel construction in Indiana and understands the many facets of helping customers with design-build projects. Whether we're offering consultation for value engineering or are physically assisting you with site construction of precast systems, know we're backing up our work with an unparalleled strive for excellence. Take a look at just a few more reasons so many customers have come to trust us for start-to-finish oversight on their fabricated steel projects:
We've been in the industry since 1971 and we're backed by decades of professional, hands-on experience.
Our company is an American Institute of Steel Construction (AISC) certified fabricator.
We're members of the Terre Haute and Indiana Chambers of Commerce and enjoy membership to numerous associations at the state and national levels.
We're ready to quote on your project, no matter what the scope or size.
We work on commercial, industrial, and institutional projects.
Proudly serving all of the united states and canada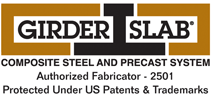 ---
Call Today
If you've got a fabrication project that requires consultation, design-build or engineering oversight, contact us today.
Our team is ready to assist you.
Contact us