Having the right products is paramount to any development—from simple decorative metal projects to full-scale architectural endeavors. Benchmark Fabricated Steel is here to make sure you get the fabricated specialty steel products in Indiana your project demands, designed to spec and made to unparalleled levels of quality.
Structural steel

For structural projects, our capabilities encompass a myriad of fabricated steel in Indiana. The many critical structural components available include:
Beams, columns and braces
Joists
Trusses
Roof and floor decking
Composite beams
Castellated beams
Rolled steel shapes
Crane systems
Crane systems require fabricated steel components engineered to the utmost standards of resilience and strength. Our capabilities extend to crane systems of all types, encompassing a range of focuses that include:
Overhead and underslung cranes
Jib cranes
Runway systems
Crane rails
Hybrid structures

If your project utilizes a hybrid-style structure, trust our team to provide you with specialty steel products conducive to this design approach. The types of fabricated steel available for a hybrid-style project include:
Structural framing
Hollow core planks
Flat Plate concrete
Girder-slab dissymmetric beams
Architecturally-exposed structural steel
For products featuring architecturally-exposed structural steel, we're capable of providing you with components that integrate seamlessly into your finished façade, while maintaining the structural resilience you demand of them as part of the architectural design.
Metal roofing and siding
Our product expertise extends to metal roofing and siding products, to ensure you're getting the full value from these exterior building components. Our product options include:
Standing seam roofing
Insulated metal panels
Miscellaneous metals
As a full-service metal fabrication firm, our range of capabilities spans the gamut to ensure our customers are getting the specialty steel products they demand, produced and sourced by a company with unparalleled expertise. To that end, we take pride in providing a full range of miscellaneous metal products, including: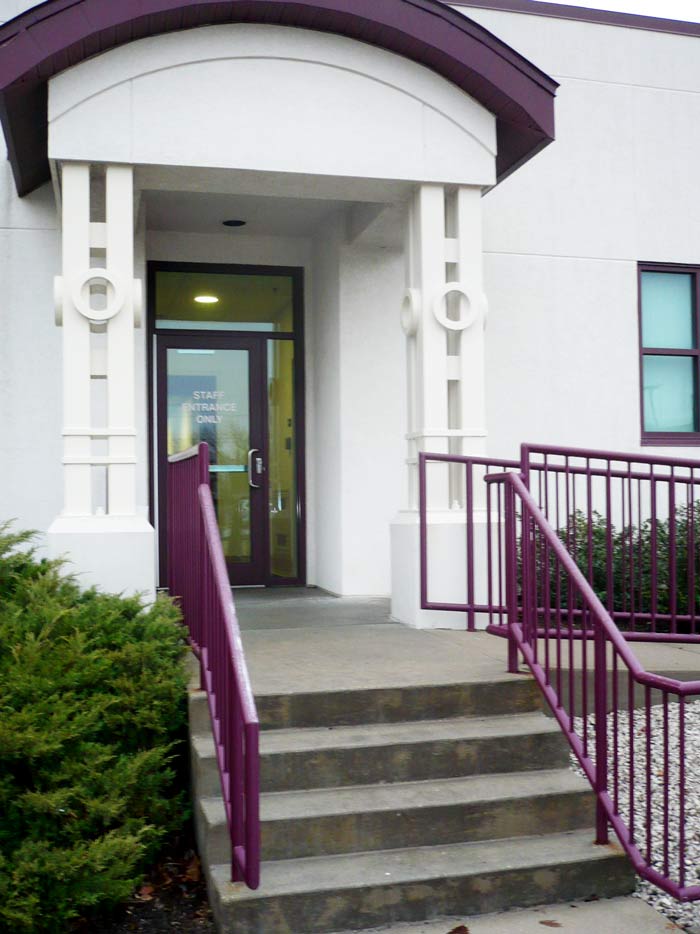 Catwalks
Stairs
Caged and uncaged ladders
Ships ladders
Mezzanines
Handrails

Steel
Aluminum
Stainless steel

Grating
Trash enclosure gates
Lintels
Guardrails

Steel
Aluminum
Stainless steel

Ornamental iron
Bollards
Wire mesh partitions
Perforated metals

Steel
Aluminum
Stainless steel

Bumper posts
For more information about specialty steel products in Terre Haute or Vigo County, IN, please contact us for fabricated steel conceptual estimating, erection, manufacturing, and more today by calling 812-238-2691.