Your premier resource for steel and metal product manufacturing, Benchmark Fabricated Steel is ready to serve the needs of customers big and small. Our tenured expertise and breadth of industry experience has led us to become a leader in fabrication from our plant and offices in Indiana.
More than just forging products that are critical to the success of your project, we set ourselves apart by providing a bevy of peripheral services that enable us to become your partner, more than just your vendor.
Detail shop and erection drawings

When you meet with our staff in Indiana to discuss your project, you'll immediately have access to our far-reaching capabilities. We help you plan the design of your components and work out engineering specifications so you can proceed to the development of design drawings, eventual shop and erection drawings, and manufacturing.
Our efforts during the detail and drawing phases of your project lead to a better scope of information when it comes to assembly and fieldwork, helping to keep your project on time and within budget when the heavy lifting begins!
Manufacturing capabilities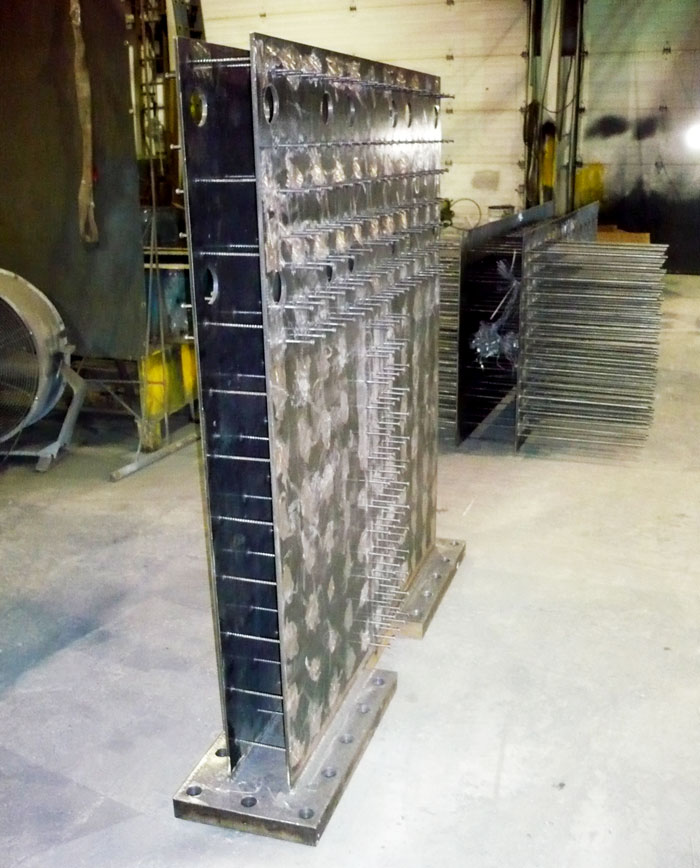 Our fabricators in Indiana are second to none when it comes to quality control and quality assurance. More than that, we're also able to assist you with finishing, which enables us to provide you with a product that's ready for installation. We can offer the following finishes:
Blast cleaning
Prime painting
Powder coating
Galvanizing
Superior credentials
To illustrate our superior capabilities and steadfast determination to provide excellence to all of our customers throughout Terre Haute and Vigo County, IN, we maintain three important certifications:
We're an American Institute of Steel Construction (AISC) Certified fabricator.

Our manufacturing procedures are certified by the Canadian Welding Bureau (CWB).

We're a Girder-Slab Authorized fabricator.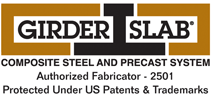 In addition to the above credentials, our team is comprised of experienced professionals who understand procedures and organizational rules critical to ensuring the success of your project. It's our personnel, experience and capabilities that make us your top-tier partner for design/build project.
For more information about our capabilities in regards to the design, detail, erection, and manufacturing of steel components, please contact us at 812-238-2691.